Research Team
Research for the Review is being undertaken by the UKCLE Research Consortium led by Professor Julian Webb of Warwick University. The team comprises four lead researchers, two consultants and three research assistants.
Lead researchers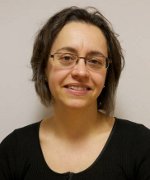 Jane Ching was admitted as a solicitor in 1990, and practised in general commercial litigation. She is now a Professor of Professional Legal Education at Nottingham Law School specialising in legal education (pre and post-qualification). Her PhD explored the learning of newly qualified litigation solicitors and she is currently leading the paralegal portion of the Solicitors' Regulation Authority national work-based learning pilot.
Jane has been involved in course design and curriculum development for many years, in relation to the Legal Practice Course, postgraduate diplomas and LLMs, Professional Doctorate and CPD provision for practitioners here and overseas. Her work with professional doctorate students involves professionals researching vocational and professional education provision for non-law professions. She writes on aspects of civil procedure and increasingly on aspects of legal education, in particular CPD and the training contract for solicitors. She has been involved in the SRA Work-based learning pilot project and has worked, most recently, with the Council for Licensed Conveyancers on proposals for a revised vocational programme. Jane is leading the team's work on Phase 3 of the Review, on projecting future education and training needs.
Paul Maharg is Professor of Law in the College of Law, The Australian National University, Canberra, and part-time Professor of Law, Nottingham Law School, Nottingham Trent University. Previously he was Professor of Legal Education at Northumbria University Law School, and prior to that, Professor of Law in the Glasgow Graduate School, University of Strathclyde where he was Co-Director of Legal Practice Courses, and Director of the innovative Learning Technologies Development Unit. He is the author of Transforming Legal Education: Learning and Teaching the Law in the Early Twenty-first Century (Ashgate, 2007) and co-editor of and contributor to two books: Affect and Legal Education: Emotion in Learning and Teaching the Law (with Caroline Maughan, Ashgate, 2011), and The Arts and the Legal Academy.  Beyond Text in Legal Education (with Zenon Bankowski and Max del Mar, Ashgate, 2012).  He has published widely in the fields of legal education and professional learning design. His specialisms include interdisciplinary educational design, and the use of technology-enhanced learning at all levels of legal education.
He has been a consultant to the Law Society of Scotland on new professional programmes, and was commissioned as lead author for design and implementation of entrance criteria and procedures, learning outcomes and assessment guidelines for the Professional Education and Training (PEAT) Stage 1 component of the Society's new professional education programme. He was a member of the Law Society of Scotland's Education and Training Committee from 2001-10. In 2010 he was consultant to the SRA and advisor to the Working Party on the formation of the Qualified Lawyer Transfer Scheme.  He was appointed a Senior Fellow of the Higher Education Academy and National Teaching Fellow.  He blogs at http://paulmaharg.com.  Paul is leading the Research Team's work on Stage 1 of LETR, the Literature Review.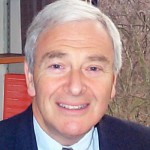 Avrom Sherr is the Woolf Professor of Legal Education, and Director of the Institute of Advanced Legal Studies at the University of London. He is a pioneer of clinical legal education, skills training and professional legal education in the UK and is the author of two key works on legal skills (Client Care and Advocacy) as well as over 130 chapters, articles and reports dealing with legal education and the profession.
Avrom currently runs (funded by the Legal Services Commission) the Independent Peer Review of all legal aid solicitors and not for profit centres working on legal aid, resulting from his work since 1988 on the assessment of legal competence. Other relevant research projects have included the initial legal skills research for the Law Society on which was based the Legal Practice Course for Solicitors' Qualification (Solicitors and their Skills, Law Society RPPU, 1991) and work on solicitors' complaints (Willing Blindness? OSS Complaints Handling Procedures, A report to the Office for the Supervision of Solicitors, Law Society RPPU Research Study No. 37 (2000).
Avrom has chaired and been a member of a number of Committees important for legal education and the profession. He is currently Chair of the Advisory Committee for the Office of the Independent Adjudicator for Higher Education. He has also been a member of the Lord Chancellor's Advisory Committee on Legal Education and Conduct (ACLEC) (1995-2000),  of the Legal Services Complaints Commissioner's Legal Services Consumer Board (2006-2010) and of the Law Society Equal Opportunities Committee (1994-1998). Avrom is leading Phase 2 of the review's work, on mapping the current education and training context.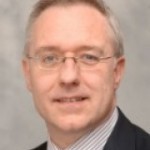 Julian Webb is Professor of Legal Education at the University of Warwick and leads the research team for the Review. He has researched and written in the field of legal education for over twenty years and has authored or edited six books, and over 60 book chapters, reports and articles, including work on legal education policy, as well as pedagogy. He is also published in the fields of legal ethics and professional regulation.
Julian has undertaken a range of research and consultancy work for academic and professional bodies in the UK and internationally. In 1995 he led a research project on access to undergraduate legal education for the ACLEC Review of Legal Education and Training. From 1998-2001 he was an Education Advisor to the Bar Council's Education and Training Department, and in 2001 was appointed a member of the three-person team that undertook a review of the Professional Legal Training Course for the New Zealand Council of Legal Education. He was twice a consultant to the Law Society's Training Framework Review, including lead author of one of the two reports commissioned on the development of work-based learning. He has also been a member of the  Elias Working Party that reviewed the Bar Vocational Course Specification (1999-2000), the Royal Society of Arts' project on Professional Values (2002-03), the Quality Assurance Agency's Working Party on Contact Hours (2010-11), and of the expert advisory group on a project developing Threshold Learning Outcomes for Australian law degrees. In addition to acting as overall lead of the project, he is particularly responsible for the final, recommendations, phase of the Review.
Research assistants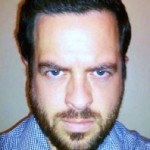 Simon Thomson is a research assistant at the University of London's Institute of Advanced Legal Studies (IALS).  Originally from New Zealand, Simon studied law, philosophy and politics, at the University of Auckland. He has an MPhil in research methods for politics from the University of Glasgow, and was a researcher-caseworker for a Member of Parliament, before moving to UCL's Jill Dando Institute of Crime Science, where he investigated low-level crime and antisocial behaviour. Since joining IALS he has developed a quantitative method for monitoring the consistency of reviewers in the Independent Peer Review of legal aid providers, and worked on the pan-European EMCOD project,measuring the cost and quality of online dispute resolution. Simon's is primarily working on developing the research instruments used in phases 2 and 3, and conducting fieldwork throughout those stages of the project.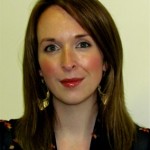 Natalie Byrom is a research assistant based at the University of Warwick.Natalie studied Social and Political Science at Trinity College, Cambridge, graduating in 2008. She has an LLM in Socio-Legal Studies from the University of Warwick, and has worked as a research and editorial assistant for the UK Centre for Legal Education. Prior to being appointed to the LETR research team, Natalie worked as a researcher on an NIHR funded project where she was involved in researching the ethical and legal barriers to the use of ICT based therapeutic interventions in an NHS context. Natalie is primary administrative contact for LETR, as well as providing research support across all stages of the project.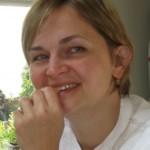 Joanne Coysh is a research assistant and PhD student at The University of Warwick. She graduated in Law in 1994, and completed the LPC at The College of Law (Chester) in 1995. She has an LLM in Law in Development from the University of Warwick (2000). Joanne is in the final year of completing a PhD thesis which is an ideology critique of the exercise of power and production of knowledge in human rights education (HRE) discourse in community settings, as historically constructed, and within the transnational space. She has conducted 12-months empirical research in Tanzania working with local organisations and individuals in community settings. Prior to this Joanne has held a number of professional posts in the legal, humanitarian and development field. She worked as a Police Station Adviser in Nottingham and London (1995-1998), a legal researcher and volunteer in South Africa (1998-1999); a Land and Property Officer for the United Nations in East Timor (UNTAET) (2000-02); a Lecturer in Law and Human Rights at Birmingham City University (2003-7), and as a Learning and Development Consultant for Oxfam Novib in The Netherlands (2008-2010), developing and facilitating a learning trajectory on the rights-based approach for local counterpart civil society organisations around the world.
Consultants
Richard Susskind is an independent consultant and author internationally known for his work on the future of legal work and the legal services market. Richard advises global professional firms, the boards of corporations and national governments on a range of issues associated with knowledge management, e-business and legal practice, and especially on the impact of information technology on law. He has written and edited numerous books, including Expert Systems in Law (OUP, 1987), The Future of Law (OUP, 1996), Transforming the Law (OUP, 2000), The Susskind Interviews: Legal Experts in Changing Times (Sweet & Maxwell, 2005), and The End of Lawyers? Rethinking the Nature of Legal Services(OUP, 2008).
Richard has advised on numerous government inquiries and, since 1998, has been IT Adviser to the Lord Chief Justice. In 2003, he was appointed by the Cabinet Office as Chair of the Advisory Panel on Public Sector Information. He holds law professorships at Gresham College in London and the University of Strathclyde.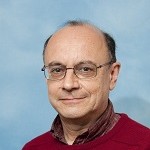 Rob Wilson is a Professorial Research Fellow and Deputy Director of the Institute of Employment Research, University of Warwick.  A key focus of Rob's work has been the demand for labour by occupation and skill, with a particular interest in the labour markets for highly qualified persons, especially professional scientists and engineers: this includes the study of their roles within organisations as well as the education, training and employment situations affecting these occupations overall. A major area of his work has been concerned with developing methods for anticipating future changes in the labour market. Another major area of his work has been concerned with evaluating the costs and benefits of investment in human capital. He has been responsible (in collaboration with colleagues at Cambridge) for developing the Local Economy Forecasting Model software package. Rob will lead the work of the Review team in developing a workforce projection to 2020.